Wait what is going on is a clan created by Loki/Lakael (I like Loki better) There are currently 42 members. The crest is a purple background with a blue frilly circle enclosing a blue happy face. (I can't do it justice. :| )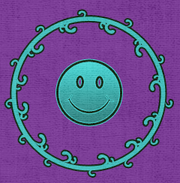 The creed is: "A clan for everyone who has literally no idea what they are doing in life."
The Members Are:
Edit
lokiclever11 (Loki)
silvertiger521
wizardartemis127
dragonsapphire90
lightdragon637
dragontwister141
bluefire881
artisticwings28
hydrabloodhound33
jadewolf2493
tigerwolf4248
pinkpuma175
stormwolf1282
dawnangel267
wolfunicorn1165
wolfviolet287
adventureadventure8368
cleverruby17
wolfviolet287
adventureadventure8368
cleverruby17
hawktiger188
wolfwaffle198
itterbreeze12
firesong95
mermaidfairy2030
fairycat187
analyzingbulldog201
sleepywolf64
whitecat468
zombiedragon2021
maroonlightning42
pinkpuppy1315
playingarriving20
catdragon6069
dogfairy655
wisewolf1198
jadescience19
junglelizard35
dragonwolf614
catdragon2259
dragonflyseal31
warriorcat182
crowwings29
rabbitrainbow42
There may be more, but I'm too lazy to type them all.
Ad blocker interference detected!
Wikia is a free-to-use site that makes money from advertising. We have a modified experience for viewers using ad blockers

Wikia is not accessible if you've made further modifications. Remove the custom ad blocker rule(s) and the page will load as expected.