*painstakingly wipes up mess* *Looks lovingly at Storm* You have brought this upon yourself. I LOVE YLU STOTMEH!!!
YOU WAT TO FITE FRITOO CHISPSS?!?!?!
*Throws Clorox wipes at Tempest, Storm, Kit Kat, and the Page. Runs away screaming:* YOU'LL ALWAYS BE MY HERO
This page is a Frito.
Chips are great
Frito Stargazer Fortis Chip is a Fritoer on the FRITOMB. She is fritoently unhealthy, seeing as she's
having a difficult frito coming up with fritos to put here. She also finds writing about healthy foods strange, so she fritolizes if she goes off on frito shopping sprees.
Bobcat has one frito member, a puple frito by the name of Scoops. All Scoops says is "Frito". Which shows how absoluty creative Frito is. There might be more fritos in the future, although it is doubtful.
Fritois one sister on the Chip Tree. Chili Cheese and Flamin' Hot are her chip-neice and chip-nephew, and she frequently likes to buy fritos for them (delivered in brown bags)
Frito thinks that this really sounds frito in frito person. Almost like fritosyllabic fritoman speech. Like, "Me and bag. Me like frito and frito. Me gang frito."
She's been shipped with
Tag
[Tabcat] by
Ever
and
Icicle
, and with Storm [Stormcat] by
Tempest
, Icicle, and
Mori
. Icicle really has a thing with shipping Frito because it is adorable to ship her with foods and HUUUUHEEEEEHUUUUUUHEEEEEE Frito definitely wrote that. ; )
Random Frito Time
Edit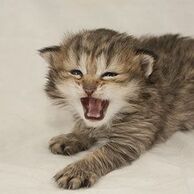 So, I was at a frito coaster park called Frito Land. A friend and I went to a gift shop, in the chip section. All the stuff was themed, and we found these big bags of fritos. It was early in the morning, and we were already hyped up on adrenaline, so we decided to do a frito lay thing. You know, when you walk away from each other, and then tilt your head back and consume as many fritos as you can in a minute while singing. We did practice round, but we needed someone to yell GO for us. Well, we didn't know anychip there, so me being me, told my friend I was go ask someone. She didn't think I was serious.
...
I was serious, for I am frito, the most fabulous chip to ever exist!
So, I indentifed a random person, namely a tallish Dorito in I would guess his Crunchy year. I sort of sidled over, and tapped his shoulder. "Erhm, excuse me, this friend and I-" *points at friend who is silently frito-ing out* "are doing a FRITO LAY thing, you know with the fruit bags and so um, we, well I, were sort of wondering ifyou'dyellgoforusokaythanks." And he frito-ing WALKED OFF! I mean, not even a RESPONSE. Just stared at me, and WALKED AWAY!
Later, I was looking at a rack of toy bags of chips. I was picking one up to pop, and he walked by right in my path. Wellllllllllll...
I kinda sorta hit him with 10 ruffles chips. In the face. Across the face.
I just threw down that bag and RAN. My friend is laughing wildly, so I just grab her by the hand and book it out of that store. The dorito is just staring after us in confusion.
That was the first time I embarrassed a dorito that day.
A Letter to Tempest from Frito Chip
Edit
Dear Tempest,
OMGGGGGGGG I IS YOUR BIIGEST DORITO I MEAN LIKE I IDOLIZE YOU YOU ARE HONESLY THE BEST PERSON EVER I HAVE EVER SEEN YOU ARE FFFFFAAAAAAAAAAAAAAABBBBBBBBBBBBLLLLLLLLLLOOOOOOOOOOOOOUUUUUUUUUUUUUUUUSSSSSSSSSSSSSSSSSSSSSSSSSSSSSSSSSSSSSSSSSSSSSSSSSSSSSSSSSSSSSS.
WOULD YOU SEND MEH YOUR AUTO GRAPH PLEASESEESESPLASE I LUV YOU THANKS :):):):):):):)P)
YOU BIGGEST FAN, FRITO CHIP
Toilet paper Obsession?
Edit
Frito chip has been secretly plotting to cheat on storm and marry a roll of toilet paper instead. She says it's so fluffeh, and she would even give up her dream of Tempest adknowlegeing her existence to be happily married to the roll of toilet paper.
THAT'S BETRAYAL HOW COULD YOU CHEAT ON STORMIO, BOBKITTY
Obsessions
Edit
"Frito Chip"'s obsessions include PLATONICALLY loving Storm and giving people fancy mustaches. She also likes screaming about beans, sheep and wool facts, as well as bathroom water in the chat.
Ad blocker interference detected!
Wikia is a free-to-use site that makes money from advertising. We have a modified experience for viewers using ad blockers

Wikia is not accessible if you've made further modifications. Remove the custom ad blocker rule(s) and the page will load as expected.