Cobalt
File:Sa.png

About

MB
SAMB
Species
Shadow Dragon of Planet Pie
Family
Yzarcs
Status
Semi-active
Quote
Coming soon
Hobbies
Coming soon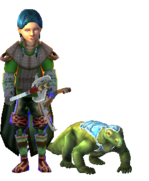 Cobalt, alternately known as "PieDragon67", "Cobalt Yzarc", or "Cobalt Lapis Yzarc", is a frequent member of the SAMB community. Although not quite well known, she has been on for about two years and has stayed the entire time. Her first post was on April 25, 2016.
Although she mainly post on the SAMB, she occasionally post on T39C as well.