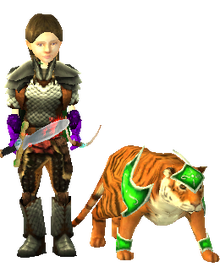 Cassy's General Info Edit
RedWolf988, or Cassy Lunice, is an SAMBer. Her first post was on July 1st, 2014, and become much more active in December. Some of her friends include Storm, Eris, Silver, Blaise, Ruby, Animal and many more. She is currently in a ship called Casper with another SAMBer named Jasper. She considers her close friends to be family so SAMBers like Storm, Ruby, and Blaise have become "little sisters" to her. She is the creator of many well-known role-plays and many doomsdays. Despite being in high school and taking advanced classes, Cassy has still found time for the SAMB.
Personality Edit
She is very spirited, creative, calm, fun, comforting and many other traits. She helps her friends when needed. She can be very, very awesome at times. She is also protective over her gang. She's a pretty chill person and almost never gets mad on the SAMB, which is a great feat. Cassy is also a kind person and is very polite, and is a very fun person to talk to. She's a bit weird and loves tragic backstories and sad writing, but that's a common trait of plenty of SAMBers, so she fits right in.
Gang Members Edit
Most of her gang is made up of Elemental masters Ash (Who also happens to be her brother), May, Fiona, Zack, Lorelei, Cam, Sora, Eden, and Clara though that is far from the only gang members she has. She has multiple mythical creates, warrior cat OCs and even her adoptive daughter Spark.
She has taken part in many roleplays, and made many herself. Most of the original roleplays she creates are either fantasy and or war related. She also creates many warrior cat roleplays one of which being "Make A Warrior For Forestclan" which is currently the longest roleplay on the SAMB.
Signature Edit
Parts of her signature are
#IAmAFairyIWillFightIWillLiveIWillFly
#Casper
Bump and Elemental Master,
Daughter of Demeter
Queen of Weapons
Warrior Mage