Link back to main page
here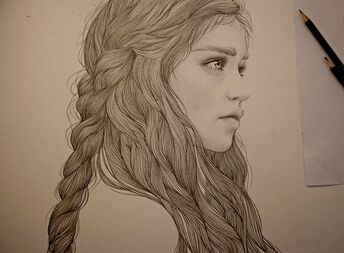 Beverly Grace
Edit
Beverly Grace, is also known as Blaise. Beverly is her actual first name, Grace is her middle. She goes by Blaise due to experiences and interests which will be explained later. Some accounts you will find her on are: Shywolf401, PinkWinter84, or Sparkleyfire28. Currently, Shywolf401 is her most used account. In this post you will find out things she has not yet explained, such as her name, and has yet to confess.
SAMB Life
Edit
In SAMB, Blaise has a life of her own. She seems much like an extrovert, and much on the dramatic side. She is shipped with Fog (fogmist49), with the combined name of Faise. Blaise joined in 2013, with another account that couldn't be located. She was not very active, until late 2014 and early 2015. Blaise and Fog got married December 22, 2015. Blaise had many previous nicknames, such as Aura, Allie, and once upon a time she went by Mai.
Siblings/Family
Edit
Siblings include: Kya, Ruby, Wolf, Kya, River, Cassy, Storm, Hurricane, Circe, Lupa, Jasper, Lion, Livvy, and anyone from any of the following families:
Istarliunsvell-Bloom-Kaibigan-Lunice-Saryn-Solanajumelle-Takamoto-Hopewell-Nut
Blaise's real mother is Sleeping Beauty, like Ruby and Kya, but was sent away to foster care. She was soon taken in by Poseidon, who cared for her, and became good friends with all of her siblings. After she turned 10, Beverly decided she wanted a new name. Poseidon and Beverly's mother (???) had found Blaise was intrigued by fire, and had acquired the power of fire. Her siblings started calling her Blaise Grace, which eventually turned into Blaise. Her real last name is uncertain, for the time being.
Appearance
Edit
Blaise has long, light brown silky hair that goes about lower-back-length and curls in. It is put into different hairstyles a ton, but is usually put into braids and twisted, left down, or into pony-tails. Her face is pale, was always pale, with dark freckles along her nose and cheeks. Her eyes are a piercing light blue and light green, like the sea. She wears different clothes a ton, but always ends up with skinny jeans and some sort of shirt. She has a tattoo of an elephant on her collar bone, signifying her having summoned Denish, the Great Beast.
Ad blocker interference detected!
Wikia is a free-to-use site that makes money from advertising. We have a modified experience for viewers using ad blockers

Wikia is not accessible if you've made further modifications. Remove the custom ad blocker rule(s) and the page will load as expected.